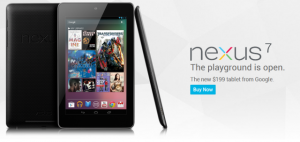 Since getting my Nexus 7, I've been using it daily for just about everything. I've gotten to the point where I stopped opening my laptop after getting home from work. It really is that useful of a device at this point.
Although the size and performance is great, there are some glaring quality control issues that Asus has let slip thru their factories. Aside from the very prominent speaker crackling issue that plagues both the 8GB and 16GB models, there's also the dreaded screen lifting problem. This lifting problem is pretty much what it sounds like — the screen is lifted slightly above the bezel. This usually occurs on the left side of the screen, so the glass will be just that slightly higher than the other side.
There have been homebrew fixes all over the net, but the best I've seen is the removal of two screws. The reason I say it's one of the best is because Asus may have adopted this as their fix. Small hardware spiel to follow.