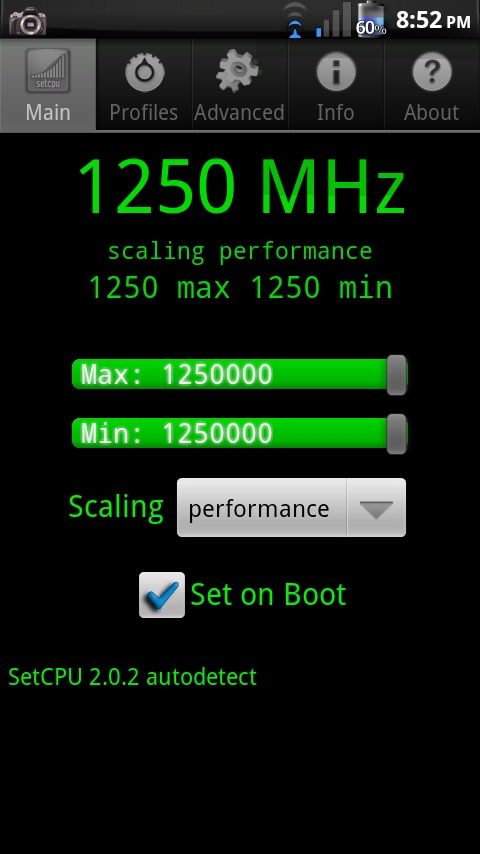 After upgrading to CM6RC2, I noticed my SetCPU settings were not sticking after a reboot. It would revert back to the default CPU speed of the kernel and clear my Advanced settings (32000, 50, 0, 0). A simple tap on the speed bar in SetCPU and it'll bounce right back up, but this was annoying for someone who flashes roms and reboots constantly.
To fix this, you'll need flash su (superuser) from the supplied version 2.2 in the rom with version 2.1. After loading up your rom, download su 2.1 below and save it somewhere on your sdcard. Then reboot into recovery and install the zip via the update.zip method.
You'll now just need to save your default speed in SetCPU one time and it'll stick after a reboot.
su versions 2.1 – Login Required
Update – SetCPU version 2.0.2 appears to have fixed this problem!