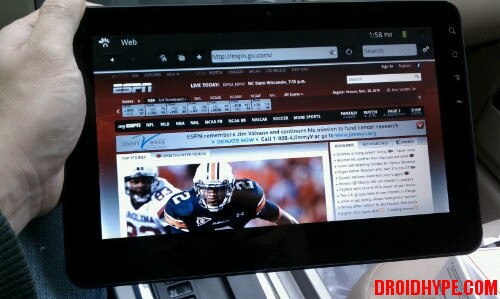 Viewsonic recently released the Gtablet to the masses at the $399 pricepoint. With a dual core Tegra cpu, 512MB of ram and 10″ of screen real estate, this tablet has a lot going for it. However, right out of the box it is probably by far the worse OS and/or UI I have ever used. If this tablet was given to me as a gift with no option to change the stock OS, I would try and re-gift it. It is just that bad and then some.
So what's so great about this tablet then? Custom roms. There's nothing locking this system down, so there are already a few roms available that really improve the functionality of this tablet. Trust me, the difference is night and day and all kudos go to the folks on XDA Developers for really pushing this tablet forward.
Let's get started shall we?