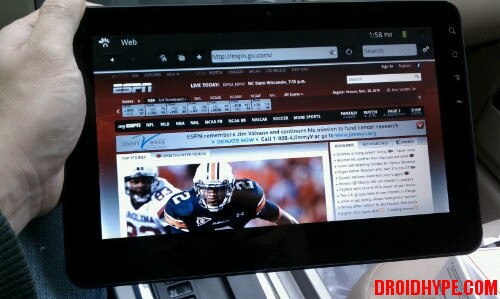 One of the annoying problems that plagued the Viewsonic G-tablet was the awful wake up lag that would creep up randomly. Once the G-tablet (Gtab) went to sleep, it would downclock the CPU only to keep it at low speeds even upon wake. So one minute you are cruising from app to app, the next minute everything is crawling.
This was an issue in the stock kernel, but since Viewsonic released the source, the wonderful devs over at XDA have managed to fix the problem with their custom work.
The easiest way to fix this would be to root your Gtab and install either TnT Lite or Vegan. The kernels have been patched in these latest builds and I can confirm using Vegan that the wake up lag is gone for good. You can of course just load a custom kernel, which you can find over in the XDA Gtab Dev forum.