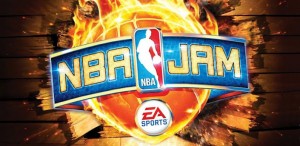 My latest gaming addiction has been the NBA Jam release on Android. It was recently on sale for 99 cents so I couldn't resist. The updated graphics and zany gameplay makes it just as fun as the original.
There are just two quirks that I really wish this game didn't have. The first small annoyance is that it always checks for updates on start. So if you are not connected to a cell tower or on wifi, it pretty much stops.
The second more serious issue is the inability for it to function at anything but the default 48dpi navigation bar icon sizes on the Ice Cream Sandwich and Jelly Bean OS releases. So if you have a custom rom and you plan to make or flash edits that shrink or modify the size of the navbar, NBA Jam will crash back to your homescreen or give you an ambiguous 5002 error code.
As always, make a nandroid before you do any kind of editing. You may never know what app your mods will break until it's too late.