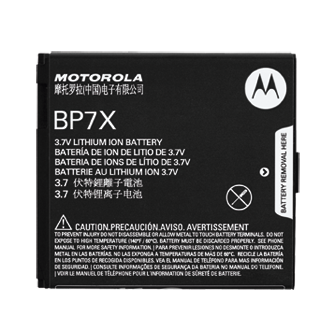 The Motorola BP7X  is the 1820mAh extended battery for the Droid 2. Since the D2 and D1 use identical stock batteries, this new D2 extended unit will also work! The battery comes with a new battery cover since it sticks out just a little bit more.
If you have a Seidio Innocase, leave the blue battery door that the battery comes with off. Then snap on your Innocase and you won't see a difference. Enjoy 5-6 more hours of performance.
Grab yours here! Enter the code FREEOVERNT to get free overnight shipping.
Update: Here are some pics of the extended battery installed. See it after the jump!